The significant role of the slider cannot be ignored. You must understand what a WordPress slider?. If you are going to create a website or run any other type of e-commerce business, as the name itself shows, it is something that can move from one place to another. The definition describes
" A WordPress slider is a design element that is used to slide your image, text, or photograph from one place to another in a few seconds.
The primary goal of using sliders on a website or in a business is to match time and place. Its function is just like a slideshow, with images or content. When someone clicks on it, the content changes after every few seconds. And this process continues for every user who clicks on it.
How many WordPress slider plugins are useful?
WordPress is the most widely known platform for website building. It has offered many plugins and themes to its users, which are almost free. The sole purpose of all these is to make your website's main page attractive, eye-catching, and informative as well. The WordPress slider plugin is primarily used for home pages, landing pages, posts, and almost any other place where a slider is required.
What are the benefits of using sliders on business websites?
The usefulness of sliders on business websites is undeniable. As you himself observed, the sliders are used as a showcase of their work. Once the user clicks on it, it will slide on to the next available image, photo, or content. This is a fantastic way of showing your portfolio. This is not only the most effective but also the most visually appealing technique for capturing clients.
What is the function of a slide on a website?
The main function of the slider is to change the images or content automatically every few seconds. There is also an option to click for users or to swipe to the next one. Furthermore, sliders are labeled with buttons, clicks, or thumbnails, whatever users feel more comfortable using them. The main goal is to give the user more control over the images and content that are available. Furthermore, users have the option to watch and observe it for as long as they want.
Are sliders time and space-saving?
There is no ambiguity in understanding the functional role of the slider as time and space-saving. The slider's primary purpose is to use the least amount of time and space possible. As it is seen for static images and content, there is a need for more time and space for managing both. But the use of slider plugins makes the utility of time and space as minimal as possible. This is a big plus to using sliders on websites.
When should I use a slider?
The Slider comes with the promise of making your work and time terrifically useful. Sliders can be used to show the unique features of your quality time to promote your business. That may be part of a small section of your website. On the contrary, if you are not in favor of using this slider on your website or in business, you are annoying a large part of the readership and will lose customers afterward. You must keep in mind that every website is different from others. It may be for one site, the slider is not playing an active role, but that does not apply to the rest of the websites or all.
Where can sliders be used?
Sliders are useful in the following situations:
It is a showcase for your e-commerce current sales.
Showcase of depicting photo galleries.
It helps us make a selection quickly.
Make specific content stand out for users.
Display current news updates.
Effective representation of professional portfolios.
Before selecting a slider, the following precautionary measures must be kept in mind. Most WordPress sliders are based on Javascript code called jQuery. The code is the basis of moving sliders. Each Java code is loaded separately, which eventually results in slowing down the website speed. This might affect your SEO and the conversion rate as well.
How does hosting play an active role in slider?
Although good web hosting directly indeed affects your website's performance, if you obtain hosting from reputable and well-known sources, it will unquestionably add value to your work.
Here I'm recommending HOSTINGER and BLUEHOST as the best available web hosting companies all around the world. You can use our code to avail a discount.
What are WordPress sliders' disadvantages?
Although WordPress is a globally used platform for website creation and has millions of users, it is not desirable for sliders. Many WordPress sliders are difficult to use for beginners due to their complexity.
Are sliders Mobile Responsive?
Affirmatively, I say no; all sliders are not mobile-friendly and take a lot of time while uploading data even though you are using a WordPress theme. That is the most agitated building point and it will even break your whole site layout afterward. So, it is an essential and thought-provoking point in selecting a good slider for a website.
How could you choose a slider plugin for your website?
The first thing essential for sliders is responsiveness on mobile and other devices. How can it be selected and what are those things kept in mind? I have mentioned below. For this purpose, a study has been conducted that concludes the few sliders comparatively work well. You can observe the results for yourself.
| | | | |
| --- | --- | --- | --- |
| Slider Plugin | Page loading | Requests | Page size |
| Soliloquy | 860 ms | 22 | 679 kb |
| Meta Slider | 863 ms | 25 | 229 kb |
| Smart Slider 3 | 865 ms | 19 | 382 kb |
| Slide Anything | 866 ms | 18 | 324 kb |
| Slider by Nivo | 928 ms | 16 | 306 kb |
Finally, the soliloquy is the fastest among all and is performing well in all perspectives. This is the most desirable and wonderful working WordPress slider. It increases the page size without affecting the layout. In addition to that, it does not take too much time to load.
How much soliloquy is beginner-friendly?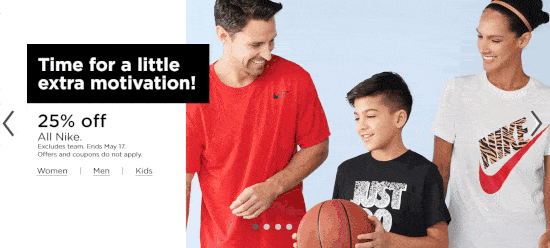 As we observed the active role of the said WordPress slider, it is concluded it is a beginner-friendly WordPress plugin. Here you are facilitated in creating a new slider and then just dragging and dropping the image into place. The slider is yet to add more value to your work in the following ways:
It will take care of your pages like resizing images.
Helpful in choosing a slider theme.
Navigational style and much more.
It is mobile-friendly.
Didn't affect the image sizing even on mobile.
Final verdict
Finally, sliders are among the most essential WordPress plugins. They are even more preoccupied with playing a role when it comes to the battle of time and space. What are WordPress sliders? They need to be understood fully before using them for a website. As all websites are entirely different from one another, so the slides are also played differently. They are used for eye-catching images, photos, and portfolio showcases. These are the most beneficial business-boosting tools these days. The first thing that falls in their favor is that they help make quick selections. Not only that, they take less space but also use very minimal space in depicting images without affecting their real size. All of them are not suitable for websites, as they are coded in JavaScript, yet they play a vital role in business propagation.
For Any suggestions write them down in a comment section or visit the contact us page.