Blog starting is an excellent way of expressing your feelings, ideas, and thoughts to the targeted audience. It means via blogging you build a connection with same-minded people. A blog can provide you with a platform where you have to do discussion and idea-sharing opportunities. One other benefit of blogging is, that it can also be your marketing tool for business or for earning additional income.
However, blogging ideas changes with the new trend and it is always crucial to select which one will be good for you in present and in the future as well.
Here I will try to help you in figuring out some tremendously in-demand blog ideas that will be helpful in the present and in the coming future. Perhaps you can find something which inspires you a lot.
10 blog ideas helping you get started
Followings are the most trending and in-demand blog ideas.
1. Music Teaching Blogs
2. Review Blogs On Music
3. Gaming Blogs
4. Let's Play With Blogs
5. Esports Blogs
6. Books Blogs
7. Fitness Blogs
8. Sports Blogs
9. Art Blogs
10. Petcare And Wellness Blog
Up mentioned blogs are found in trending and people want to know about all these things. Picking a good niche and targeting a good audience. As we already know your first step in writing a blog is picking a niche if the niche is selected wisely. It means almost 30% of the work is done. Selection of niche will not only help you in writing on track but also maintain your focus long in long term. A niche will guide and help you in what community you have decided to access.
After finding a niche, create a list of blog topics in which you have expertise in writing. Then narrow it down to about five options about which you feel most passionate and have plenty of knowledge.
Here are given some suggestions on how to come up with niche ideas.
Considering your hobbies general interest and passion.
Always look for a specific topic about which you have a lot of knowledge.
Use Google keyword planner for finding the most appropriate terms.
Always try to pick a niche that could be expandable and is continually growing.
Avoid those niches which are not evolving with time mean there is nothing more to write about and are flat.
Finally, Once you have listed all concerned topics. Now it's time to narrow down more. Ask yourself the following questions for each listed topic.
Is that most interested to do?
Do I know maximum about this topic to teach others?
Is this topic progressive enough to become profitable later?
Do I feel internal happiness in connecting with this niche?
If all your answer to up given questions is yes then congratulations. Your list is now much shorter than before. pick the one topic about which you are more comfortable and try to define your target audience. You can take start by checking out others' blogs. You must try to know what other people write about that specific niche, what they have gossiped about in the community?, and What kind of questions they have been asking about that topic?
Furthermore, you can explore social media platforms and read other posts concerning that topic; This will help you in evaluating how much knowledge you have about that topic. In addition to that, you can also come to know that you can provide better information than these bloggers. Always try to come up with unique ideas. If you got successful it means this is a feasible niche for blogging if not then you must consider resting ideas.
Blog ideas in helping get started
As you have touched hundreds of ideas of blogs to get you inspired, however picking which is close to your interest is the question.
1) Music Teaching
Music is a vast horizon that needs to be discovered patiently. However, if you have an interest in music, you can easily go through it. Mastering an instrument and understanding theory takes a lot of patience and drills practice. As music is categorized as a passion and a skill that can bring massive challenges for beginners.
This is an opportunity for expert musicians to get started a music teaching via blog. You can create a blog relating to that skill and can attract an audience by compelling through mastery performance. There is an inspirational music website existing to look in is Teoria. It has featuring exercises with musical instruments which is beneficial for beginners to understand music.
For engaging more audience following suggestions must be in your mind.
Usage of different content types that may be in form of video, images, and infographics.
You can use a mini-quiz for the engaging audience.
Use tools like flip pity for providing interactive activities.
Once you attract a wider audience your blog will be monetized easily, but that can only be done by delivering unique, exclusive, and engaging content.
2) Review Blogs On Music
A music review blog is another excellent option for music enthusiasts and for those who are craving work in the music industry. There are numerous ways of making money while working in this niche. You have to write posts on upcoming music.
Many blogs like Pitchfork and Tiny Mix Tapes cover multiple music genres to cater to different kinds of music lovers. Other sites like Popjustice have a narrower focus, drawing in visitors with specific music interests only.
Besides this many music review blogs also offer these kinds of content.
New music releases.
Fun facts relating to a favorite artist.
Interviewing local musicians.
Latest music events in the town.
Articles published on music history.
There is no need of writing a new blog post every day If you have been selecting this niche as your blog post.
3) Gaming Blogs
If you are interested in games and have deep information relating to them and are always following console news then you must start a gaming review blog. As we know gaming industry is rapidly growing over the years. It is a most amazing fact that 75%of people in The United States have at least one video game enthusiastic.
For gaming reviews, it will be better to focus only on positivity and avoid all other disputes or wars happening at the same time. The thing to do is only gain positive feedback neither create a mess of negativity. One of the best ways of getting money online is to affiliate your blog with gaming companies. You will earn a commission when people will click on an affiliate link. This will be your additional passive income.
4) Let's Play With Blogs
Let's play most probably comes in the category of a video game, If you have been ever fond of video games you will definitely know about this feature. Many famous YouTubers has generated blog on this genre. This blog simply defines what is going on in video via writing. You can also share helpful tips, ideas, and many other things which are.
Feel helpful in describing.
Here are given some content ideas to start.
You can mention your favorite game of the year.
Providing the ultimate guide to gaming strategy.
They the mention life story of gamers.
5) Esports Blogs
This is all about online competitive games and sports. Like, League of Legends and CS; GO if yes, then this blog idea is exclusively for you. There are found near about 400 million esports viewers in the world in 2019, There are still tremendous readers who want to enter in this field.
Here are suggesting e Sports ideas for blog posts.
Make videos of online matches and highlight them.
Provide Esports watching guides.
Write articles about the Esports team.
Also does marketing of business side of Esports. Attracting an audience is a technique that can be performed by connecting Esports observers and Esports insiders.
6) Books Blogs
A Book blog is also one of the most fascinating passions to be followed in this way you can start writing a book blog and can easily grasp the attention of like-minded people. Some blogs focused on multiple genres and are allowing services for multiple audiences. But there are some sites which are specifically relying on one topic.
To cover up, we can say this is an interesting idea of writing if inculcate with the review policy page on the blog. This page will guide you by opinion collecting whether your blog is in a positive propagating direction or not.
Here are some tips relating to e-books writing a blog will help you.
Make a top roundup of books of the months or years.
Ensure lists of upcoming publications.
Reading challenges include.
Possibly author interviews.
Favorite book reading list.
Give tips for better reading.
7) Fitness Blogs
For a trainer talking about personal health and fitness is an excellent idea for creating a blog. This idea can also be achieved collectively by connecting with fitness trainers or with those who have a passion for a healthy lifestyle. Away from helping people in their wellness journey. Many trainers use their sites for generating a massive audience. In this way, they are successfully earning a huge amount of income. Love sweat fitness and Kayla Itsines are two best examples of serving ladies' fitness quarries and writing blogs for women simultaneously. This type of business depending on blogging is an ideal plan for gripping traffic.
Here I am mentioning some of the most important fitness blog categories.
Ideas relating to workouts.
Publish personal fitness stories and journeys.
Productive fitness reviews.
Fitness-based advice.
8) Sports Blog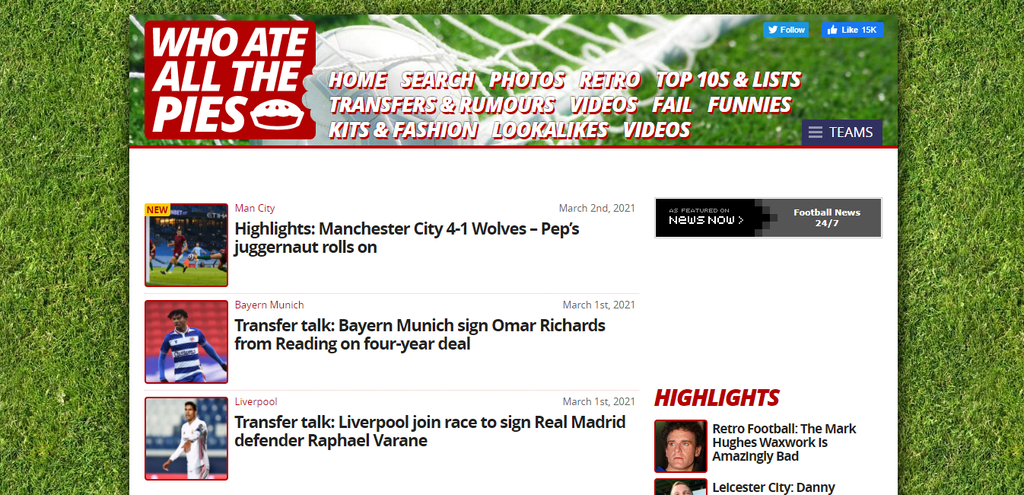 The sports blog is an expanding field and writing about a specific sport is an excellent idea for a blog. Focusing on one particular sport can increase the chances of increasing traffic to your blog. The thing to keep in mind is your blog content must be high quality. This thing will later help you in getting monetized easily.
For example 101great Gala and Who Ate all the pies only provide soccer-based content. Here I am going to discuss some of the most popular sports in the world. One of them can be your blog topic.
Cricket
Hockey
Tennis
Foot ball
Volleyball
Further, the sports blog must be having the following content.
Interviewing famous players.
Games previews.
Lists of best players.
News based on a major release.
Sports gear reviews.
9) Art Blogs
Writing a blog on artwork is an excellent idea. This is an excellent way of displaying art skills, samples, or articles via a blog. The passion artwork can lead you to generate passive income directly the Only thing you need to do is show off samples of our work and tell a session through a creative piece of art. The blog can be a source of getting more traffic if it did properly.
The best example of an artwork blog is Booooooom. This only deals with new trends, artists, and art critiques. How to make it easier for potential clients is a question? For this, there is a need of creating a contact page on your blog. This will have all the information your name e, email address, and phone number. Pinterest can also be used as a marketing tool for art bloggers. Here social media sites can be directly linked with your blog posts.
10) Petcare And Wellness Blogs
It is fact that nearly half of Americans spent money on their pets as they spend on themselves. If you are having a passion for animals then you can write a blog on pets where you can take the task of educating people. You tell them via blog how they can care for them without going to an eternity doctor.
It totally depends on you how you specify your work. Pawsitively is the best example of a blog. It focuses on a different animal.
11) Travel Blogs

Travel bloggers can earn up to $10,000 per month, making this niche one of the most profitable blog ideas. If you're a traveler or a person whose dream job is to get money from traveling, then this blog idea can be worth serious consideration.
Traveling is a broad topic, so it's essential to pick a specific niche or audience before starting a travel blog. A good example is Be My Travel Muse – a blog that focuses on tips and tricks dedicated to solo female travelers.
Here is a quick list of best travel blog topic ideas:
Ecotourism destinations.
Road trip travel.
Traveling with kids.
Solo travel.
A common blog post idea for a travel blog is to share insights with readers who want to learn how to turn their dream trip into reality.
Here are other common types of content in a travel blog to try:
Latest travel experience.
Interviews with other travel experts.
List of tools that you can't live without when traveling.
Detailed cost breakdowns for trip budgeting.
Best festivals to attend.
Tips for packing with just a carry-on suitcase.
Travel bucket list ideas.
One of the income sources for a travel blogger is freelance writing. If you start writing for other sites, ensure to create a portfolio page like Alex in Wanderland to show the list of all your publications.
12) Food Blogs
Starting a food blog is an excellent opportunity for chefs, self-taught cooks, and anyone who has a passion for food and cooking to share their knowledge with other food lovers.
There are various topics to write about when choosing this blog niche. For instance, A Couple Cooks and Downshiftology focus on providing recipes for home cooks, while other sites like Behind the Food Carts choose to publish food review blog posts.
If you're interested in starting a food blog, here are some of the best blog post ideas to try:
Share seasonal recipes.
Create a list of favorite cookbooks.
Recreate recipes and share the results.
Share your meals of the week.
Talk about your culinary journey.
Additional Tips and Tricks to Make Your Blog Successful
So far, we have discussed different types of blogging niches and what kind of target audience they're for. However, it takes more than merely writing articles about a topic to run an active and successful blog.
Here is a list of tips and tools that can help you grow your blog:
Create a publication schedule. Set a specific goal on how many blog posts you will publish each week. To increase traffic and improve SEO, aim for at least 11 posts a month.

Make sure your blog is responsive. Since half of the web traffic worldwide comes from mobile users, make sure to use a responsive blog theme to cater to every visitor
.
Publish the right kind of content. To get plenty of backlinks and receive organic traffic over time, try to create evergreen articles. Aside from bringing new readers for years to come, it also takes less time to update this content type.

Produce only relevant content. To monitor trends and find exciting topics in your industry to write about, use Google Trends, Google Insights for Search, and News Map.

Headlines are just as important. When creating blog posts, make sure to use compelling headlines to attract visitors to read and share your articles. If you're struggling to come up with a good headline, try using tools such as Impact Blog Title Generator and SEOPressor.

Don't forget the SEO. Make sure every blog post you publish is fully optimized for search engines. Doing so will help you grow organic traffic and increase conversion rates.

Share your content. To expose your site to a broader audience, submit your blog post to popular bookmarking sites such as Flipboard, Pocket, and Reddit. If enough people love and bookmark your article, there is a chance that your blog post can become viral on a bookmarking site.

Have an active comment section. Having a comment section on your blog allows you to answer any questions your readers may have. Doing so does not only show your expertise on a subject but also makes your blog more engaging.

Choose suitable monetization methods. Look into affiliate marketing and ad placement to decide which method will work best for your blog.

Social media marketing. To let readers share content with ease and send more traffic to your blog, try using social media sharing tools like Novashare and Monarch.

Email marketing. To manage email campaigns and format professional email newsletters, use an email marketing tool like Constant Contact and Mailchimp.
Conclusion
To sum up, We can say there are numerous ideas for writing a blog. The only thing to recognize is whatever you choose will be according to your interest and you have passion for that. Each and every detail must be given in your blog about which topic you are going to discuss.
For Any suggestions write them down in a comment section or visit the contact us page.