Are you curious to know? What is the content management system and how can it make your website interface beautiful and functional? I think this is an interesting question to be answered in detail.Today's blog revolves around all these questions bubbling in your mind. A content management system (CMS) is an application that helps in creating and managing a website. It is human friendly interface rather than having to deal with coding, which is not easy for everyone. in this blog we will dig into depth how many types of CMS are available and what are their features, all will be answered precisely .Not only this, but also I'll try to elaborate on the CMS with accuracy.
Table of contents
You need to know how the content management system works. The best examples of content management systems are;
WordPress
Joomla
Drupal
Magento
Squarespace
Wix
Ghost
Shopify
The following steps can be taken in building a website while using CMS.
First of all, choose CMS.
Use web hosting (we recommend HOSTINGER) if you are going to use self-hosted CMS like WordPress, which is ideal.
If you are using SaaS (software-as-service) website builder and CMS like wix you firstly need to sign up.
Before this, make sure you have installed CMS on the hosting account.
Configure all desirable setting like functionality, style and CMS marketing.
CMS Definition
''This is a digital application for managing content and permitting multiple users in creating format, edit and publish content, usually on the internet ,stored in the database and presented in some for, like with a website''.
Superficially, the definition of CMS looks rigid to some extent, but it is in broader perspective to cover its various implementations.
How does a content management system work?
The prior thing to be understood fully is to know how CMS works. The following points play a key role in the CMS operating system. I am going to point them out step by step;
Being Digital: As they are application used on computers for online presence and sometime offline too.
Helpful: This is related to formatting, editing, and publishing content. The core idea is to support media, written content, or drop quotes, which are based on CMS, but the root value is publishing content through CMS.
Storage of content in a database: This is important to know supported database and hosting types are varying from cms to cms, but the concerned part is its logging in database.
Multiple user access: There is an option of unique user permission .while others might allow for specific author, editor, and admin roles.
What is the work of a content management system?
When you are planning on building a website, your first encounter is with geeky programmers. Yes, every website is coded. In like manner, if you are using a content management system, you can avoid this inconvenience while publishing or marketing content. The question arises how does it work is little answerable. It is quite obvious when things are working in different content management system it might be different .Whichever you choose, it is purely your choice. While building a website, you normally get some time on a dashboard where you have to manage all the important aspects.
Why is content management important?
To fully understand the importance of CMS, we can assume let's suppose you are going to do marketing for a blog post via CMS text editor. After this, your chosen CMS will operate all the underlying coding so that all the users across the world can read your blog post.
Things you need to know about CMS
When you are hungry to understand CMS, the following things must be your priority.
Powerful editor: There must be both visual and code-based editing options .It also adds value if it consists of a drag and a drop builder.
Core functionality: It is the ability to add, format, and publish content
Access to third party: Quick access to third party themes, plugins and integration for better website performance.
CMS marketing feature: Helps in marketing strategies like email marketing, social media, and coupons.
Ecommerce capability: productively sell products at ecommerce platforms.
Flexibility corporate with design: This is in response to mobile users' how quickly they respond.
Famous content management systems
The following given CMS are the greatest up to now;
WordPress is considerably popular among the most popular CMS. Its power expands to 42.9% of all the websites on the internet. There are thousands of reasons of its popularity. Few of them are its easy and flexible use and also it is search engine friendly. Not only have this thousands of themes and plugins given boost to its popularity. One of the main features is its customization towards adjustability. That is definitely a strong pillar of WordPress and making it most emendable.
Easy to use for newbies
WordPress is very friendly and easy to use for new users. This also gives flexibility to developers to play with code. Beginners have to pick from basic level and they get familiar it will become more understandable and helping. In other way if any one felt any kind of difficulty in practicing via WordPress there is large community available to immediately help you out.
Joomla is built on 70+ languages and it is an absolutely free and having impressive features. It can be a good initiative for newbies who are in need of comprehensive content management system for new website. These may be for educational purpose or that can also be for complex social media networking. The system is liberated with several front -end and back-end templates for building solid foundation of website. What makes joomla reputable CMS is its extensive user groups and user management option. Not only has this but it also provided many built-in features like search management and CMS tools simultaneously. Here you will also provide with the facility to collect and manage user consent.
Here I can direly saying joomla is user friendly .as its interface is very easy In operating. hat is perfectly correlating the core definition of cms.
After WordPress, Drupal is taking the second position in grabbing users' attention. If you are looking for tech savvy folks for a popular content management system, they would definitely recommend Drupal. The reason behind it is its CMS, which is acquiring the most technical chops.
Although Drupal is free, you require your own hosting with an advanced administration panel. It will give you complete access to control content presentation and user permission management. Furthermore, it is fast loading, secure and supports 100+ languages. Additionally, giving ready-made templates for different ecommerce platforms like tourism and hospitality helps you tremendously in website building.
What makes Magneto ecommerce site a more favorable content management system is its attractive top -notch speed and security. If your sole priority is in ecommerce, then Adobe ecommerce offers complete CMS. Marketing and ecommerce online store and content publication solutions. You have the best available choice at Magneto. It gives you two version one is free.
Open source community version.
Premium service sold by adobe.
As far as its vastness is concerned, it has been covering the vast platform of any business that has a distinct section. An example is a chain store. The third most amazing feature of it is its fastest checkout and easy integration with payment methods, which is a priority for store owners. The former, in this context, is intuitive admin interface, analytics out of the box, themes, and strong practical CMS marketing.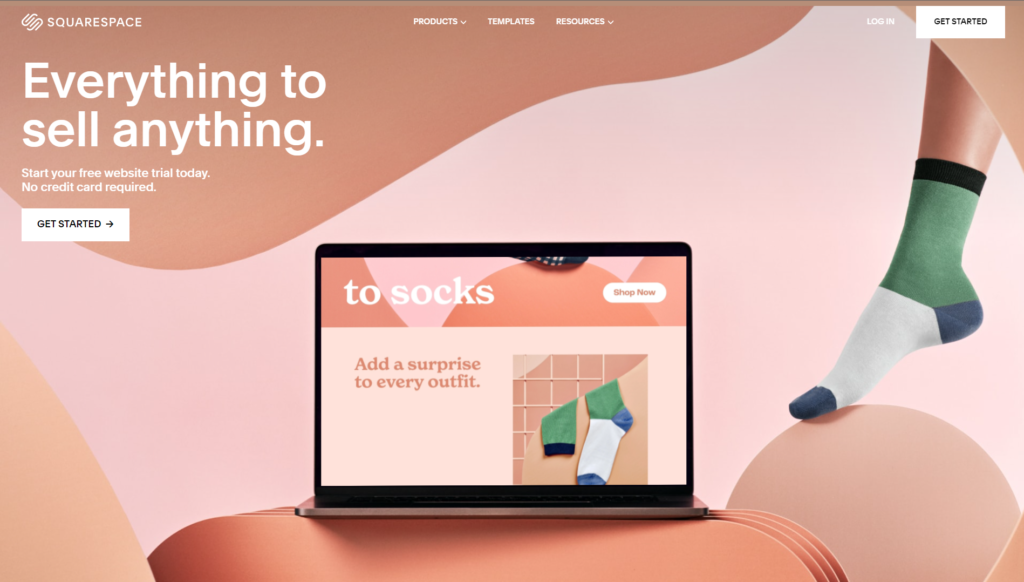 As far as talking about Squarespace, it is a paid tool and is very practical in use for any kind of website building. Being very simple anyone can use it for making online e-commerce store, professional blog, and for creating art purpose. Besides this, it comes with social media and CMS integration, which are basically drag and drop builders. A beautiful template I assure you will get encounters with one of the nicest dashboard.
The tool provides you with a vast range of impressive modules. That is pretty much enough to grasp your attention. The templates are automatically optimized for all types of websites. If your prior and foremost desire is to build an attractive website, then Squarespace will be your first choice, as it is very useable and easy to access. One additional feature is its value added capability, which others lack. It comes with a hosted website builder, so you don't need to buy your own hosting. It all comes down to the basis of monthly fee packages.
There is a similarity between Squrespace and Wix. Both work on the same patterns. However, there is some differentiation also. It offers a free plan (no matter if you have a Wix subdomain) additionally labelled with a greater number of templates. Wix's most important feature is its step by step fun with website development. The system is working so precisely that it guides you in the right direction while using the template'
Not only this, it will also integrate you into social media and include blogging features.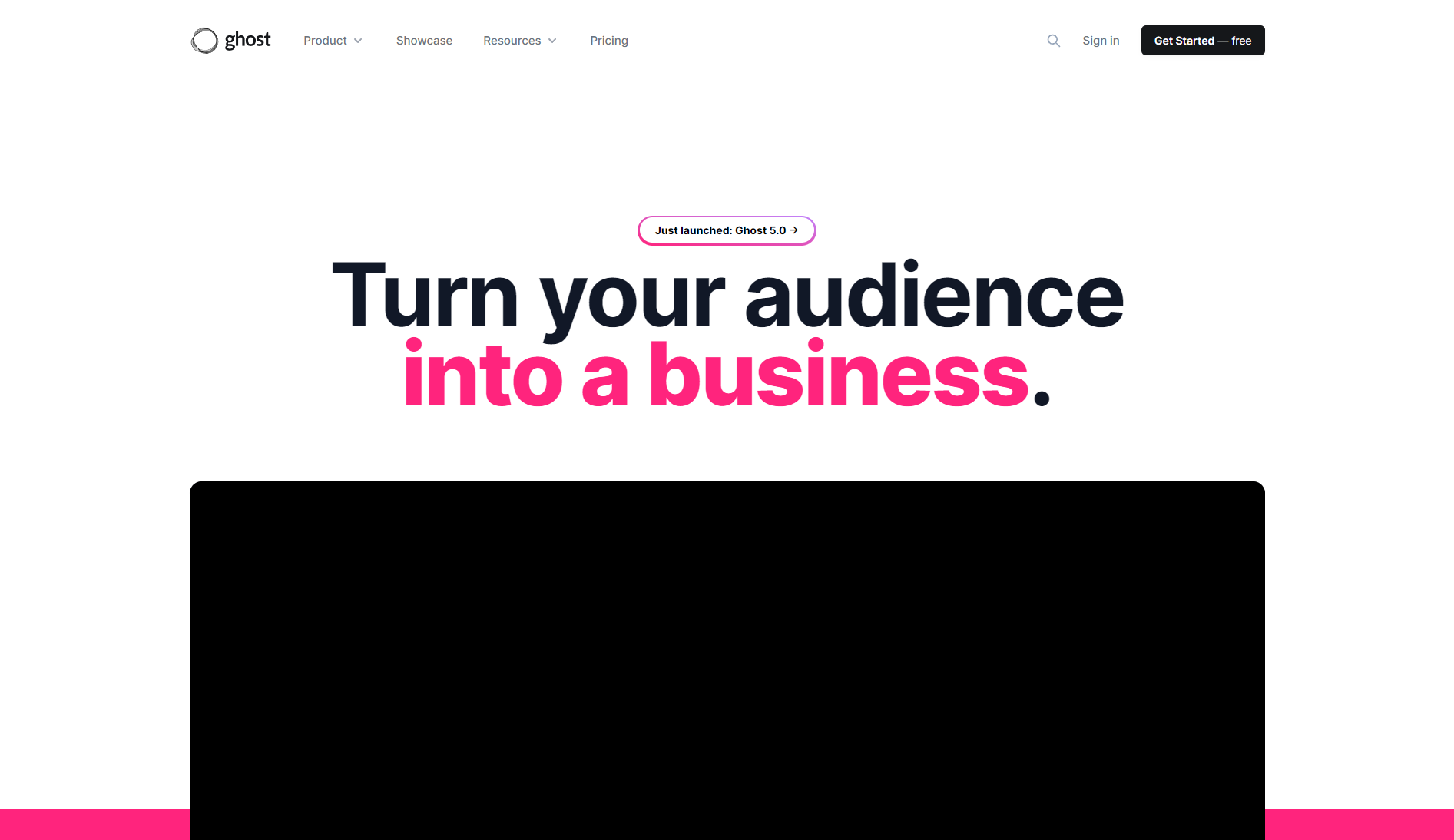 For a good writer's experience, the most recommended application is Ghost. This will be the most desirous and functional for bloggers and readers. It allows you to focus on the creative writing of your post. Its remarkable minimal interface increases your focus, along with the fact that you can also use markdown in the editor. You have been given the choice to select among dozens of pre-made themes. The choice is not restricted to you probably have more to choose from the built-in membership functionality and can also manage email newsletters directly from the dashboard.
Furthermore, you are given a free downloadable version and a premium version. The choice is yours, which one you select. The Ghost also cares about basic social sharing and SEO strategy.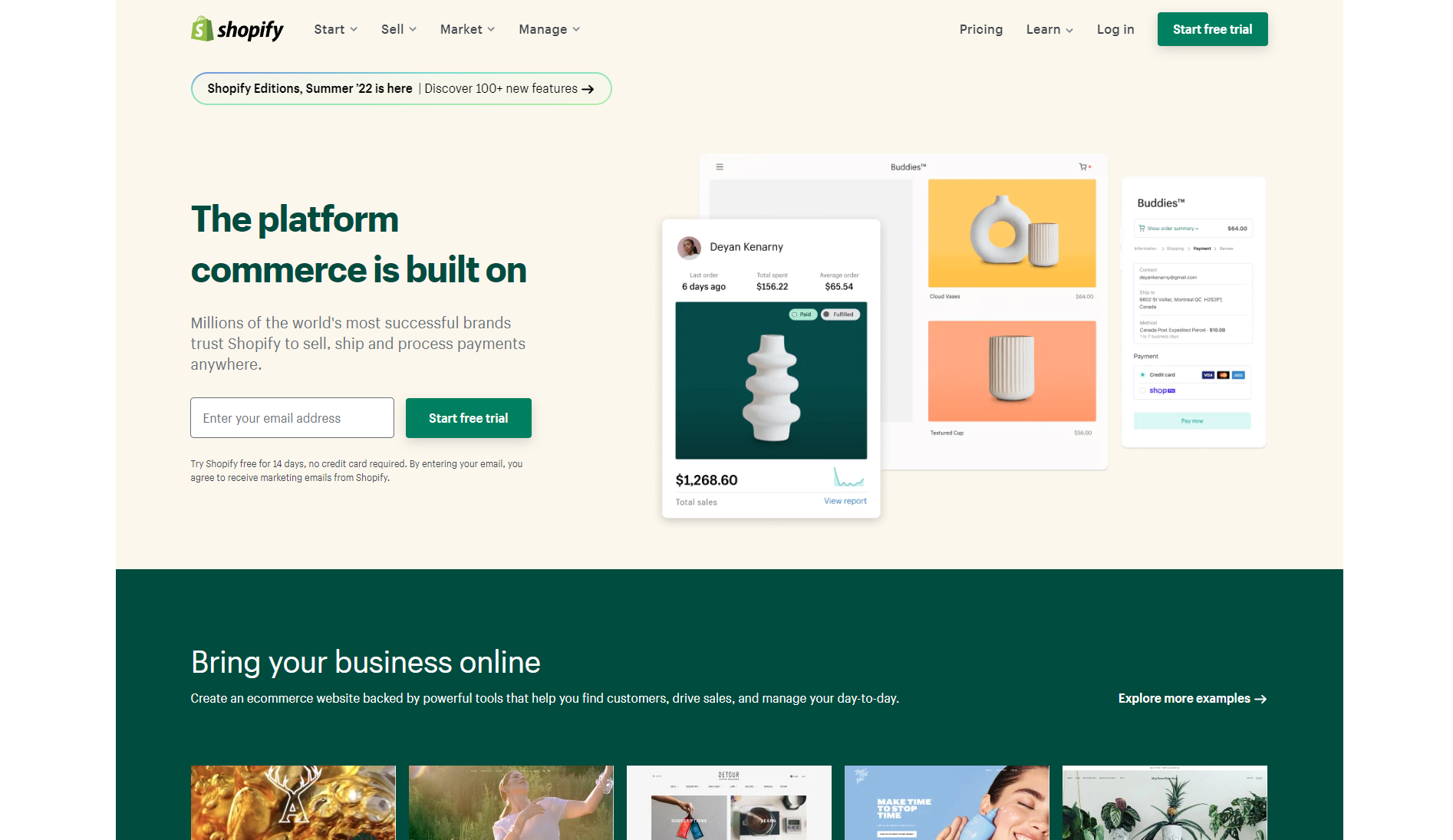 Content management systems don't only focus on blogging and content creation. Many of them (like Adobe/Magento listed earlier) offer a well-rounded ecommerce content management environment for building an online store, designing product pages, and including everything else you would want on a website like a blog, FAQ page, shipping information, and customer support portal. Shopify is just that, offering a complete CMS marketing and ecommerce platform without the need to find your own hosting.
Shopify users sign up for the platform and pay a monthly fee to receive the entire website builder, shopping cart functionality, and website launch necessities like hosting, a domain name, and an app store for expanding upon your design. Shopify isn't strictly for bloggers or creatives, but for individuals and brands interested in selling digital or physical products online. That could very well include bloggers and creatives, but you definitely wouldn't use Shopify for just posting content like videos or articles. However, it's by far the easiest CMS to build a website to sell products, especially for non-developers.
Wonderful CMS solution
As far blog is concerned the Ghost is the far desirous and wonderful cms solution for blog publication. Either that is an online magazine's newsletter or any creator who is in need of the most powerful integration tool. All of it is provided under one roof. For that fulfillment ghost interface, it's showing a world famous brand, making it exceptional.
Pros and Cons of Using CMS
Despite the ease of use and abundant features, using a content management system also has some downsides. The following are the pros and cons of using a web content management system (WCMS) to build and manage your site.
Pros:
Ease of use ‒ you don't have to know how to code to use a CMS. You can also get support for the extensions and templates if you choose the premium options.
Cost-effective ‒ most CMS platforms are free to use and offer free extensions and templates.
Highly scalable ‒ installing extensions and plugins will add new features to your website, making it easier to modify as needed. There are plenty of options available from official directories and third-party websites.
User management functionality ‒ every content management system, such as WordPress, lets you set up different user roles and privileges within the site.
Well-documented ‒ online documentation, FAQ pages, extension and template descriptions, tutorials, and videos are available to help beginners get started.
Cons:
Security risks ‒ not updating extensions and templates regularly can create vulnerabilities for hackers to exploit. That's why hackers tend to target CMS-powered websites the most.
Bare minimum SEO ‒ some CMS platforms may provide some SEO tools, but your website will still require manual search engine optimization and additional extensions to climb the SERPs.
Limited flexibility ‒ implementing specific features into some CMSs will be challenging without having technical knowledge or hiring a developer.
How to Choose the Right CMS
As each content management system features different strengths and weaknesses, it's crucial to pick one that's best suited for your project.
The following are several factors to consider when choosing a CMS platform:
Website type ‒ make sure your chosen CMS equips all the necessary tools to support your website type. For example, WordPress is best for building blogs, while Magento is ideal for developing eCommerce sites. 
Cost ‒ while most content management systems are free to use, they tend to sell additional features as individual products. Check whether the overall cost is within your budget.
Scalability ‒ choosing a CMS with a vast extension and template directory provides you with more options when building your website. Make sure to check the server requirements of the extensions you want to use as well.
SEO ‒ your chosen CMS should be capable of optimizing your web pages for search engine crawlers.
Marketing ‒ the ability to conduct email and social media marketing also help to boost your SEO efforts.
Security ‒ make sure the CMS's built-in security features are up-to-date and are capable of anticipating all malware types.
Conclusion
From the above-given information, we have gained complete knowledge of how content management systems make content possible to create and lift up websites without using coding, even though you have minimal knowledge and cost. The most exclusive features of this are its functionality and customization. You have the facility to choose the best available templates and extensions.
What does a CMS do?
A content management system (CMS) is a software application that enables users to create, edit, collaborate on, publish and store digital content. CMSes are typically used for enterprise content management (ECM) and web content management (WCM).
Do all websites use a CMS?
Most small business websites are built using a web content management system. Some, like WordPress, require more technical expertise than a site builder CMS like Squarespace or Wix.
What are the benefits of CMS?
Advantages of CMS
1. user-friendliness.
2. quick deployment.
3. ease of maintenance, including updates.
4. cost-efficiency, especially with out-the-box solutions, open source or freeware.
5. extendable functionality, through a large number of plugins and extensions.
6. SEO-friendly features.
7. developer and community support.
What are the features of a CMS?
9 CMS features you need
1. Creating and editing content.
2. Workflows, reporting, and content organization.
3. User and role-based administration.
4. Security.
5. Multichannel scalability.
6. Multilingual content capabilities.
7. Flexibility, scalability, and performance.
8. Personalization and analytics.
9. Content and commerce integration.